Elora Mews Shops - Location- UNIT 6
45 West Mill Street, Elora, Ontario
A beautiful and elegant antique store, specializing in vintage jewellery, vintage chandeliers, choice retro furniture pieces, mostly from estate sales, art glass, wall art, and high quality stylish furs.
1489 Square Feet Retail Space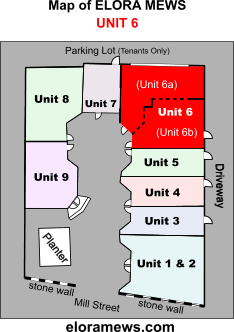 This dramatic retail space of almost 1500 sq.ft., with very high ceilings, bright high windows, and a variety of exceptional merchandising areas, is ideal for such a large gallery of furniture, decor, art, jewellery and fashion.
From 1983-2002 this impressive space had been divided into 2 smaller stores (659sq.ft. and 830sq.ft.), then was restored to one large store, leaving some sections of the dividing wall, one with dramatic cut-outs, to create a good flow through the space and some interesting merchandising opportunities.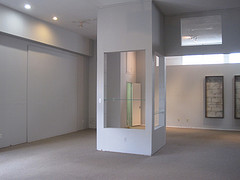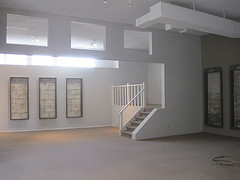 FEATURES OF UNIT 6 (1489 SQ.FT.)
Spacious, bright, dramatic space, variety of merchandising areas
High ceilings, large show windows

R

ooftop HVAC system

2

washrooms
Various other storage rooms and spaces
Freshly painted, fully carpeted
1 exit to driveway and back parking lot
2 parking spaces (for tenant only) behind building
---
•
UNIT 1-2
•
UNIT 3
•
UNIT 4
•
UNIT 5
•
UNIT 6
•
UNIT 7
•
UNIT 8
•
UNIT 9
•
---