Telephone: 519-846-8796
The CHANTICLEER SHOP in the Elora Mews courtyard of shops at 45 Mill Street West in Elora Ontario Canada, is the place to find the perfect gifts and Finishing Touches.. for Your Home and You.
Owner Paula Armstrong has a flair for design and colour, in a warm traditional style. In her shop you'll find her personal selection of many unique accessories to complement your personal decor and fashion style.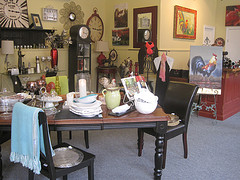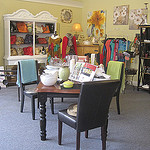 From antique shelves to lamps, bird cages, decorative trays and boxes, statues, pillows, accent furniture, mirrors and decorative art for your home - to jewellery, bags, and scarves for you, or as a special gift.
Paula Armstrong is available for consultations for your decorating projects.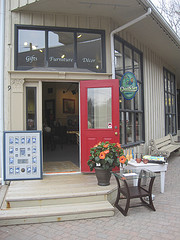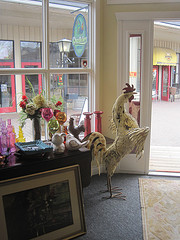 What's in a name?
The Chanticleer Shop name was inspired by Paula's love of roosters, a symbol of good luck, prosperity, strength and fertility in many countries around the world. Paula has collected roosters for many years and you will see some of her collection of rooster art and artifacts in the Chanticleer shop.
THE CHANTICLEER SHOP
Elora Mews, Unit 9
45 Mill Street West
Elora, Ontario, Canada
---
· SHOPS · REMI'S · SEASONS · JEZEBELS · REFIND · CHANTICLEER ·
---